Meet the Elders / Pastors of EBC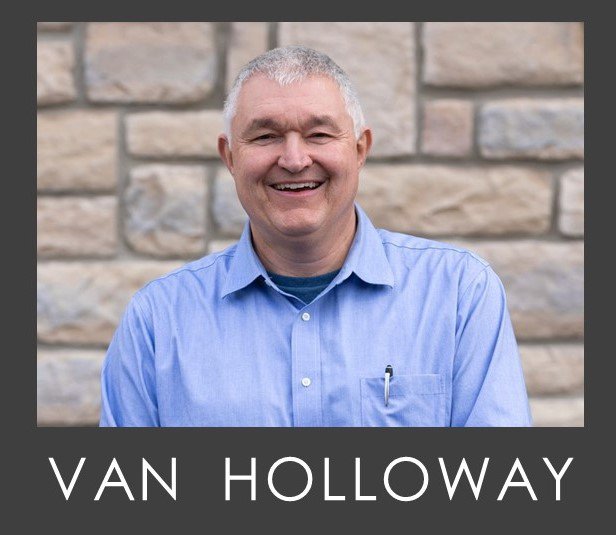 Van Holloway (Staff Elder) has made Emmanuel Baptist Church in Xenia has been his church home since 1987. He and his wife, Janell, were married in 1989 in Yreka, a small town in northern California. One of the coolest things about Yreka is the Yreka Bakery (see what happens when you spell it backwards). They have four sons and daughters-in-law, seven grandchildren, and a John Deere mower. Van enjoys swimming, tennis, reading, the Chicago Cubs, teaching, and just about anything related to gardening and agriculture. If you spend just a short time with Van, it won't take long until you hear some of his favorite expressions:
Welcome. Quality. Farmers. and Merry Christmas.
Elder Responsibilities/ministry interests: Prison Outreach, Elderly Outreach, Children's Ministry, Prayer Ministries, Youth Ministries, Office Administration, Maintenance, Grounds, Sunday Greeting (Deacons)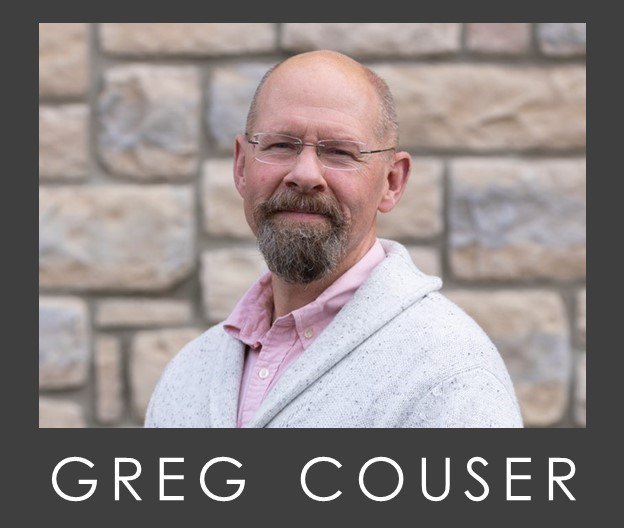 Greg Couser and Ronna have four daughters and four sons-in-law, as well as five grandchildren. Greg has a bachelor's in Pastoral Studies and a Master of Arts in New Testament from Liberty University, a Master of Divinity from Liberty Baptist Theological Seminary, and a Ph.D. in New Testament from Aberdeen University, Scotland. He and Ronna have attended Emmanuel since 1995, and Greg has been an Elder at Emmanuel since 2006. Greg is a Senior Professor of New Testament and Greek at Cedarville University where he is primarily involved in training young men and women for ministries in the church and/or academy. Ronna graduated from Liberty University with degrees in Christian Education and Elementary Education (K-8) and has a master's degree in Education from Marygrove College. Currently, she is an eighth-grade Language Arts teacher at Warner Middle School in the Xenia Community Schools
Elder Responsibilities/ministry interests: Worship, Women's Discipleship Team, The Loop, Counseling, Membership & Baptism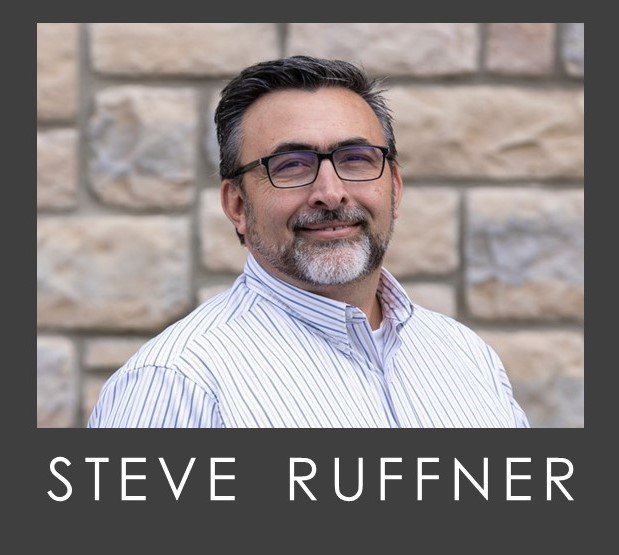 Steve Ruffner is unashamed in his support for the Michigan Wolverines and Detroit Tigers, and can be easily bribed with pizza, ice cream, Dr. Pepper and Skittles. He and his wife Emily have been married since 1997. They have been in full-time ministry, serving with Cru, for more than 25 years. Steve and Emily's family is a remarkable mix of joy and sorrow. Their firstborn, Joseph, tragically died on August 7, 2014.
They have 4 more children: Darcy, Timothy, Evie, and Rachel; and they have welcomed numerous foster children into their home for more than a decade.
Elder Responsibilities/ministry interests: Missions & Missionary Care, Elder Meetings, Body Life Meetings, Small Group Fellowships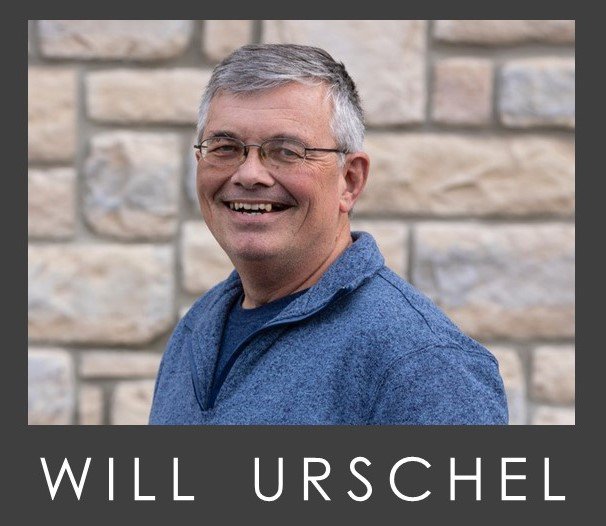 Will Urschel and his wife, Kim, have three married children and seven grandchildren. Will graduated from MIT with degrees in electrical engineering and computer science, and has recently retired from the Air Force where he worked for 34 years. Will and Kim came to Emmanuel in 1984, and Will has been an Elder at Emmanuel since 2006. Will has previously served at Emmanuel as Youth Director, Children's Director, Ministries Director, and Chair of the Deacon Board. He has also served as president of the Xenia Area Association of Churches and Ministries, board president of Dayton Christian Schools, and board president for the Xenia CLEFT youth center.
Kim is a graduate of Cal State Fullerton with a degree in elementary education, and enjoys caring for her grandchildren during the week.
Elder Responsibilities/ministry interests: Finances, People Care (Deacons), Facility Scheduling & Use, Men's Discipleship Team, Church, Para-church & Community Interaction, Hospitality, ​Small Group Fellowships
The Reason Behind the Structure
We are committed to shared, or plurality of leadership in our local church. We believe the giftedness, ability and time required for the responsibility of shepherding our local church cannot be fulfilled by a single man, and are not consistent with the interdependent image of the Body of Christ (1 Cor 12). We believe the various responsibilities of the Elders should be allocated among the Elders based on their gifts, abilities and availability. We believe all Elders share in ensuring these tasks are being accomplished in our local body, and all Elders have input in how these tasks are accomplished.
We are committed to council of equals among the Elders. We believe in an Elder council structure in which each elder shares equally the position, authority, and responsibility of the office, and provides the best environment to use the gifts and wisdom provided to each Elder by the Holy Spirit. We are committed to the principle of consensus in making decisions on the council, and ensuring all elders have an equal say in the decisions made by the council.
We are committed to male leadership. Just as Paul teaches male headship in the family, he teaches male headship in the local church (1 Tim. 2:8-3:7). Because the family is the basic social unit and the man is the established family authority, we expect that men would become the elders of the larger church family.
We are committed to qualified leadership. The overriding concern of the New Testament in relation to church leadership is to ensure that the right kind of men will serve as Elders and Deacons. The offices of God's church are not honorary positions bestowed on individuals who have attended church faithfully, are senior in years, rich donors, charismatic personalities, or seminary graduates. Our council of Elders is open to all men who meet the biblical requirements and believe they are called to shepherd in our local congregation.