Youth Ministry at Emmanuel
EBC Youth Group is for both Middle School and High School students (6th - 12th grade). It is a place for students to experience a safe and age-appropriate environment while learning about Jesus in a creative and relevant way. Youth Group is also a place where we will worship in music and use the Clothesline to prompt us in our prayers for one another. This year we want to use Youth Group to give students opportunities to put their faith into action.
Youth & Adults: looking for a few resources regarding current cultural questions and challenges? CLICK HERE for Pastor Van & Blake's Resource List.
Calendar-at-a-Glance
Details for youth events are below the calendar-at-a-glance
Wednesdays: Youth Group and Small Group Bible Studies, 6:30-7:30 PM for students in grades 6-12
Sunday, Mar 17 – Anti-volleyball tournament!
Sunday, Mar 19 – Leader Lunch
Saturday, Apr 1 – Visitation
Sunday Apr 9 – Easter Sunrise Celebration and Breakfast
Sunday, Apr 23 – Leader Lunch
Saturday, May 6 – Visitation
Saturday, May 11-13 – Scioto Hills workday
Saturday, May 28 – Youngs Jersey Dairy
Youth Group
Youth Group on Wednesday nights!
All students in grades 6-12 are invited to for fellowship, games, worship, and small group Bible study through the book of Romans! Youth Group will be 6:30-7:30 on Wednesday evenings.
Students, study Romans throughout the week, bring your white binders, and anticipate great conversation and biblical teaching from your amazing middle school and high school leaders. Get connected for accountability, encouragement, and learning. This is a great opportunity for you to invite an unchurched friend!
Fantastic One-Time, One-of-a-Kind Events!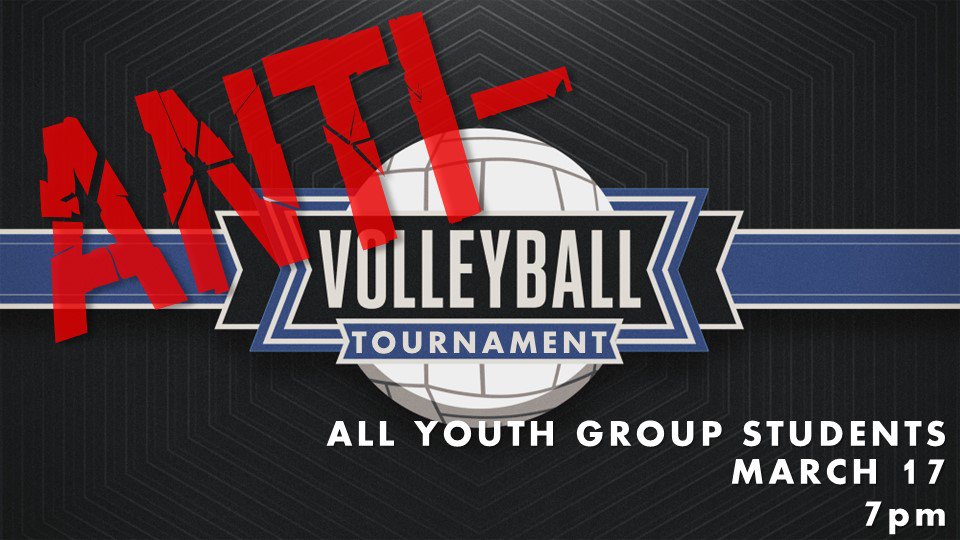 *Anti-volleyball Tournament! – March 17th at 7 PM. EBC will be partnering with other local churches to host the first annual YOUTH ANTI-VOLLEYBALL TOURNAMENT. Bring a friend and maybe your team will be named anti-volleyball champions!
Easter Sunrise Celebration and Breakfast – April 9, 6:30-8 AM at EBC. Youth and their families are invited to join us for the reading of the Easter story, prayer, and a wonderful breakfast! Invite a friend or neighbor to come with you to learn about Easter.
*Memorial Day Reflections and Youngs Jersey Dairy – Sunday, May 28 from 5-8 PM. On this special holiday weekend, we will visit a cemetery to reflect on the significance of Memorial Day followed by a great evening of fun at Youngs with your amazing youth leaders. We will also welcome students who are entering 6th grade in the fall to join us. YEAH!
Sunday Night Opportunities
You are invited to join a unique discipleship journey! Perspectives on the World Christian Movement is an adventure of a lifetime that will give you a fresh and deeper understanding of God's story and His desire for you to be a part of it. Perspectives is a course of vision - a vision that will change the way you view the world and help mobilize and equip you to live a life of passion and purpose as Jesus did.
We will hear 15 outstanding instructors as they share from their experiences and teach on the biblical, historical, cultural & strategic perspectives of God's plan for the nations. Hear how God continues to work throughout the world. Learn more about God's kingdom and His glory. Find out what your part is in this exciting movement to make Jesus' disciples from all nations.
Is this course mainly for those interested in missions?
Absolutely not! This is a course for the Church. The goal is to bring our individual lives into a closer alignment with God's purpose; to join God in His story. If you want to grow and be challenged—want more vision, direction and eternal impact to come from your life—you will love this class!
Come and Pray
Students, parents, and leaders are invited to pray on Tuesdays at 2:00 PM at EBC. Join Blake, Drew, and Pastor Van in praying for youth ministry.
If you can't join us, make Tuesdays your day to pray for the youth ministry.
Opportunities to Grow & Serve
Visitation – on the first Saturday of each month from 9 AM-Noon. Give up part of your day and help us bless those in our church family who are elderly, shut-ins, or in the hospital. This is a great ministry of letter writing, phone calls, visits, and prayer. Your whole family is welcome to come. NEXT DATE: January 7, 2023.
Leader Lunch – This is for those who are interested in learning more about student ministry and growing in your ability to minister to students. Leader training provides an opportunity for prayer and accountability as we endeavor to effectively disciple every student. Students who are juniors or seniors, please see Pastor Van if you are interested in being a student leader. Leader Lunch at Jared and Hillary's home (356 N. King St.) from noon to 2 PM. 2023 dates coming soon.
Fright Night Alive Detention Center Ministry
"Friday Night Alive" is a ministry designed to share the love of Jesus Christ with youth incarcerated in the Greene County Juvenile Detention Facility. Volunteers are trained and given the opportunity to share their story of faith with young people who desperately need Jesus.
2023 Medical Release Form
Got questions?
If you have further questions concerning our EBC Youth experience or visiting Emmanuel with youth, simply click the button below and get in touch with us!