Upcoming Events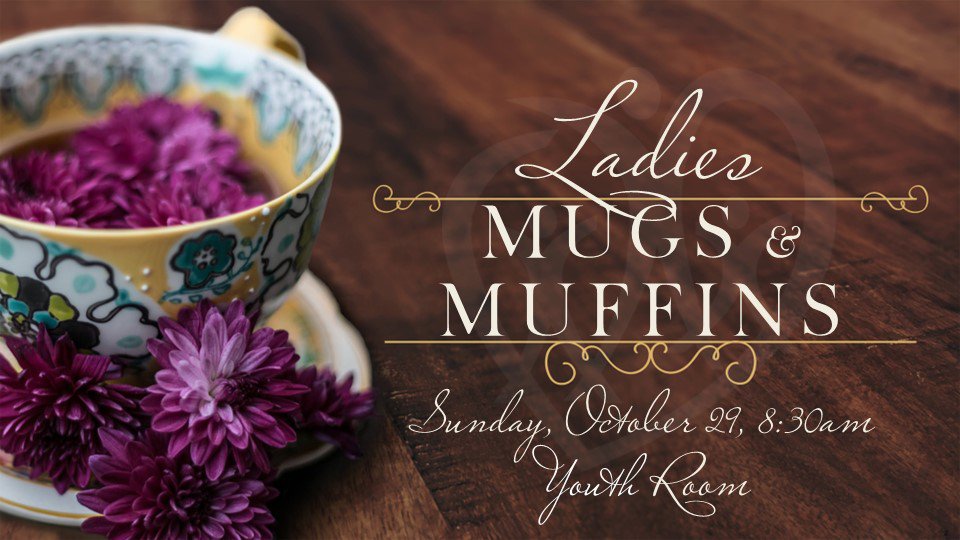 Ladies, you are invited to bring a mug to Mugs & Muffins on Sunday morning, October 29, in the Youth Room. Our time together will begin at 8:30am, muffins and drinks provided. All ladies (high school and older) who attend will be entered into a drawing for a door prize! Bring a donation for the Thanksgiving Blessing Baskets and your name will be entered a second time (donations listed below).
Please RSVP by filling out the online form!
Thanksgiving Blessing Basket Donation Items
• Boxed Stuffing or Noodles
• Cake and/or Brownie Mix
• Canned Cranberries / Cranberry Sauce
• Canned Fruit & Vegetables
• Cream of Mushroom Soup
• Dish & Hand Soap
• Flour / Sugar / Oils
• Gravy Mix
• Laundry Detergent & Fabric Softener
• Onions / Garlic
• Paper Plates, Napkins & Plastic Utensils
• Pasta & Sauces
• Pie Crusts (not frozen) & Fillings
• Potatoes or boxed (dried) potatoes
• Monetary Donations for Turkey & Ham!
Bible Studies
ladies fall bible study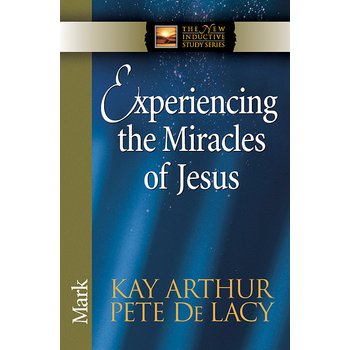 Beginning September 12 or 13 (running through Dec. 12 or 13), the Ladies Bible Study will be using Kay Arthur's book, Experiencing the Miracles of Jesus, a study of the Gospel of Mark. Sign up for either Tuesday evenings or Wednesday mornings. See Kirstin Curby for questions or more details.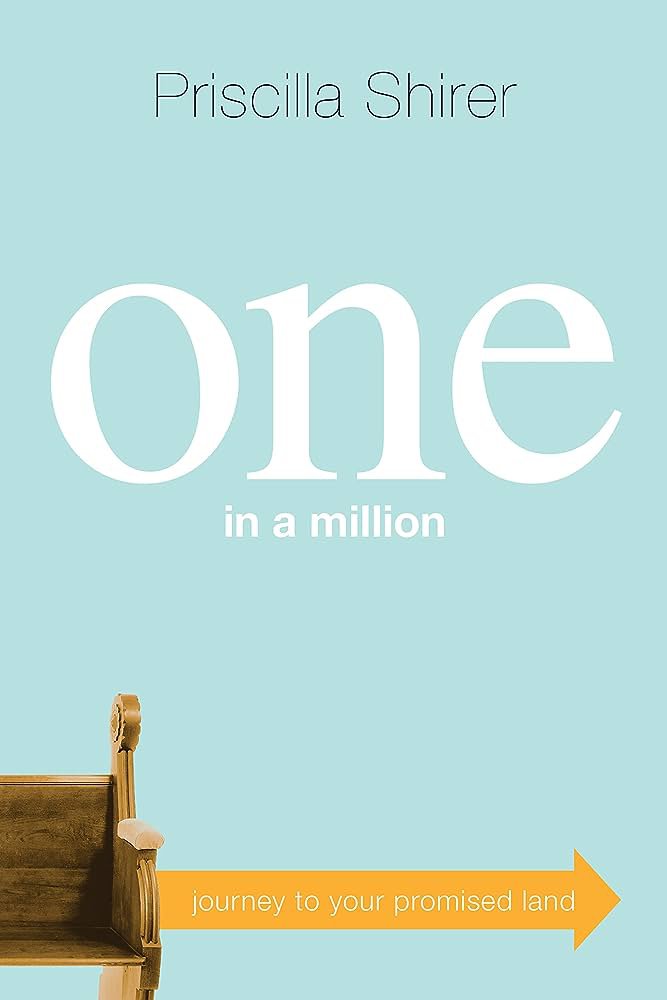 Beginning September 28 (at EBC), the Thursday study group will be using the book One in a Million by Priscilla Shirer. At the first meeting, you'll receive the book, go over schedule, have lunch (bring your own), and have a time of prayer. Cost is $16.99 (plus tax). If you would like to be a part of a group order, please see Judy Shaw.
Format for the study will be video one week; review questions will be the next week. Study begins at 11am.
Book description : One in a Million is an opportunity for you to experience your deliverance from strongholds, to conquer your wilderness living, and to claim your God-given inheritance.
Our Mission
Women equipping, guiding, and encouraging women to honor God, to grow in their relationship with Christ, and to impact others for Christ.
Women Walking Together
We all need relationship, no matter the season of life you are going through. Women Walking Together seeks to build intentional, Jesus-seeking, one-on-one relationships between women of our church. The Women's Discipleship Council will pair you with a mentor or a mentee, depending on your preference. At this time, the Discipleship Council will begin with the Mentor process. Please download the Questionnaire and return to to Kristin Curby.
Women's Discipleship Council